Photoshop CS5 CS6 CC – Intro
This 1 day Introduction to Adobe Photoshop CS5 CS6 CC course introduces participants to Adobe Photoshop.
Adobe Photoshop is a graphics program, mainly used for editing images or retouching photographs but can also be used to create original artwork either from scratch or based on an existing image.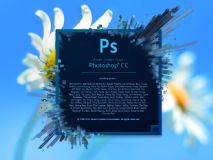 PRERQUISITES 
No experience of Adobe Photoshop is necessary.
BENEFITS
Delegates will learn how to use this professional photo editing tool to:
Blend photos
Add images together
Create transparent images and layers
Make web savvy images
Remove or add parts of images easily
Prepare images for print
COURSE CONTENT
WHAT IS PHOTOSHOP?
• Exploring the Menu Bar
• Introducing the Toolbox
• Understanding the Options Bar
• Using Palettes
• Customizing Photoshop
• Opening and Navigating Images
• Using Adobe Bridge
• Getting Help
• Using the History Palette
OVER VIEW OF SELECTION TOOLS
• Using the Marquee Tools
• Exploring the Lasso Tools
• Creating Selections Using the Magic Wand
• Using Colour Range to Create Selections
• Creating Selections Using Extractions
• Transforming a Selection
• Copying Pasting and Moving a Selection
UNDERSTANDING  LAYERS
• Working with Layers
• Applying Layer Styles
• Fill and Adjustment Layers
• Exploring Layer Comps
• What are Masks?
• Using Layer Masks
• Merging and Flattening Layers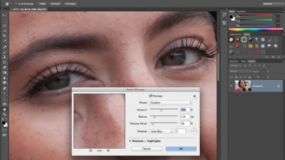 UNDERSTANDING COLOUR MODES
• Specifying Colour
• Understanding Colour Adjustment
• Using the Adjustment Tools
• Replacing Colour
• Introduction to the Drawing Tools
• Creating Paths
• Modifying Paths
• Introduction to the Painting Tools
• Using the Painting Tools
WORKING WITH TYPE
• Converting Type into a Shape or Path
• Exploring Type Effects
• Understanding Filters
• Previewing Filters
• Working with Filters
• Retouching Images
PREPARING TO PUBLISH
• Printing Basics
• Optimizing Images for the Web
• Using Save For Web and Devices
• Creating Image Slices
Click here to download: