Training Courses in Belfast City Centre – mullantraining.com
 
InfoPath – Introduction 2010/2013
InfoPath 2010 & 2013 Introduction Training Course in Belfast and Throughout Northern Ireland

Overview
InfoPath is an information-gathering program which enables you to create and deploy electronic forms to gather information.  This 2 Day course will provide delegates with the skills and knowledge needed to design forms by:
modifying an existing sample form
creating a new form
design and formatting
adding basic controls and lists
adding pictures
using views
Audience
Web designers, Office VBA developers, anyone who needs to gather and share XML-based form information.
Course Objectives
At the end of this course, delegates will be able to create and distribute forms that enable you to manage data.
Prerequisites
Delegates should be proficient in Microsoft Office and some knowledge of HTML would be useful.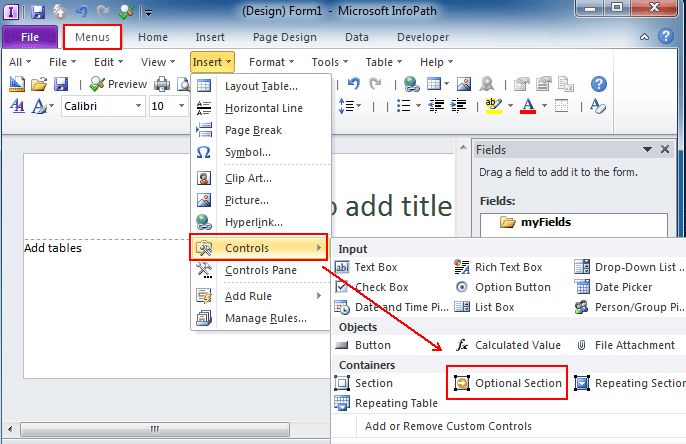 Course Contents

Use InfoPath
Complete a Form
Share Forms through Outlook
Export to Excel and the Web
Create Forms
Draft a Form
Add a Validation Rule
Test a Form
Create Forms from Templates
Distribute Forms
 Customise Form Layout
Change the appearance of a Form
Add/Configure fields – text, date etc.
Insert Pictures, Online pictures
Customise Tables
Create Optional or Repeat Sections
Merge Forms
Manage Controls
Customise Controls
Apply conditional formatting to a Control
Populate Controls from a Data Source
Bind Controls
Manage Views
Create Custom Views
Set the Default View
Modify a View
Create a Print View
Assign User Roles to a View
Creating a records centre
Using policies to control document management
Applying Security
Protect InfoPath Forms
Set Security Zones
Restrict access to parts of a form
Working with a Database
Develop a Form from a Database
Add database records using Forms
Query a Database Using Forms
Export data to Excel / Outlook