1 Day Prezi Introduction Training Course in Belfast and Throughout Northern Ireland – mullantraining.com
Prezi – Introduction
1 Day Prezi Introduction Training Course in Belfast and Throughout Northern Ireland
PREREQUISTES

Knowledge of computers is required, though no prior knowledge of Prezi is needed.
BENEFITS

Prezi is a cutting-edge tool for creating dynamic presentations. Discover how to add layers of meaning to static presentations with multimedia, spatial relationships, and movement.
Delegates will learn how to navigate the user interface, how to create, animate, share, and publish a prezi.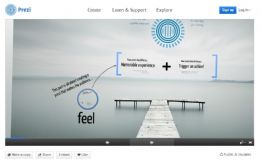 COURSE CONTENT
Editing Tools
Understanding the online editor
Using the Prezi desktop
Getting Familiar with Prezi
Creating an account
Creating prezis
Understanding the interface
Navigating the interface
Moving, scaling, and rotating with the Transformation tool
Understanding Home view
Creating your first Prezi
Using the Theme Wizard
Understanding 3D backgrounds
Importing from PowerPoint
Adding Basic Content
Creating text
Creating frames
Drawing shapes
Adding diagrams
Adding web links
Arranging and Zooming
Rotating and aligning elements
Layering elements
Grouping elements
Inserting and Animating Elements
Inserting images
Inserting video
Inserting sound
Inserting Flash files
Inserting files
Organizing assets
Navigating and rearranging with paths
Using Advanced Features
Autoplaying the presentation
Adding frame animations
Real-Time Sharing
Editing with others in Prezi Meeting
Presenting remotely
Publishing
Publishing your prezi
Configuring privacy settings
Embedding a prezi in a web site
Downloading a portable prezi
Presenting
Presenting from a browser
Portable prezis
Presenting from the desktop
Using Smart Zoom